Liability chain of biosimilar switching
Posted 01/02/2019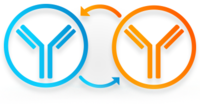 When an adverse event to a medicinal product, or a loss of efficacy, is experienced by a patient, the liability chain may potentially involve both the manufacturer and/or Marketing Authorization Holder (MAH) (products liability) and the healthcare professionals responsible for prescribing, dispensing and/or administrating (professional liability) the medicine.
In the case of biosimilars – that is, biological medicinal products that are highly similar, but not equivalent, to an already approved product (originator) – products liability is different from generics. For example, due to the complexity of the manufacturing process and to inherent product variability, it is difficult to establish when there is a departure from a product's intended design. As a result, the boundaries between design and manufacturing defects are not always clear, and the division of responsibilities between the MAH and the manufacturer may not be clearly defined. A similar reasoning may be applied to failure to warn claims, as unlike generics the labelling of biosimilars is not necessarily identical to that of the originator.
Besides products liability, professional liability of biosimilars shows characteristic issues, in particular, those related to interchangeability and substitution. Focusing our attention on the substitution carried out by the prescribing physician, it can be classified as the prescribing of a biosimilar to naïve patients or the switch from the originator to a biosimilar or the prescribing of a biosimilar which arises from the payer's binding policies.
These three forms of substitution have different implications. For naïve patients, the response to each therapeutic indication is not known a priori. Therefore, physicians make their choice from a range of products posing the same risk. In the case of a switch, instead, physicians switch from an option where the individual response is known, to an option where it is unknown. When the prescription of a biosimilar is due to payer's binding policies and constitutes an administrative limit to the prescriber's freedom, it is not substitution in the proper sense and it has been called 'constrained prescription' or 'non-medical switching'. In the latter case, the issue of liability is even more complex. When the switch is the result of payer's recommendations, e.g. in the form of administrative directives, and there is not a real obligation, the physician would be the only person responsible for the prescription. Indeed, in most cases physicians may continue to choose the product that they consider the most suitable. Likewise, the responsibility of the therapeutic choice would remain with the prescribing physicians, when they are induced to follow guidelines or other non-binding documents issued by the regulatory authorities [1].
As policies on biosimilar substitution are ever evolving, an effective and precautionary approach on the part of the prescribing physician would be sharing choices with patients, providing them with all the information needed to express their right to self-determination and to obtain their informed consent.
Conflict of interest
The authors of the research paper [1] did not provide information on conflict of interest.
Abstracted by Paolo Rocco, PhD, Dipartimento di Scienze Farmaceutiche, Universita' degli Studi di Milano, Italy
Editor's comment
Readers interested to learn more about biosimilars' policies are invited to visit www.gabi-journal.net to view the following manuscripts published in GaBI Journal:
Global policies on pharmacy-mediated substitution of biosimilars: a summary
Trends and challenges in biosimilars pricing and reimbursement policies in Europe and beyond
GaBI Journal is indexed in Embase, Scopus, Emerging Sources Citation Index and more.
Readers interested in contributing a research or perspective paper to GaBI Journal – an independent, peer reviewed academic journal – please send us your submission here.
Related article
International supply side policies for biosimilars
International policies for interchangeability, switching and substitution of biosimilars
Reference
1. Rocco P, Selletti S, Minghetti P. Biosimilar switching and related medical liability. J Forensic Leg Med. 2018;55:93-4.
Permission granted to reproduce for personal and non-commercial use only. All other reproduction, copy or reprinting of all or part of any 'Content' found on this website is strictly prohibited without the prior consent of the publisher. Contact the publisher to obtain permission before redistributing.
Copyright – Unless otherwise stated all contents of this website are © 2019 Pro Pharma Communications International. All Rights Reserved.