Hospital use of generic drugs increases adoption by community pharmacies
Posted 14/09/2018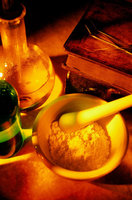 A recent Japanese study reveals that hospital adoption of generic drugs can also promote their use by community pharmacies. The researchers found that hospital adoption of generic drugs increased community pharmacy dispensation by almost 10% in only a year, reducing overall medical costs [1].
This study investigated generic drug use in Japan, a country with an ageing population yet below average use of generic drugs (55%, compared to global averages between 60% and 90%).
As a result of its limited generic drug use, Japan's medical costs are high. The national cost of medical care in 2015 was over Yen 4 billion (equivalent to over US$36 million), placing it 15th of all the Organisation for Economic Co-operation and Development (OECD) countries for total health expenditure per capita.
In an attempt to bring healthcare costs down, the Japanese Government created a 'Roadmap to Further Promote the Use of Generics'. Within this roadmap, one initiative to increase uptake of generic drugs involves changes to the healthcare reimbursement system.
These changes mean that hospitals with a high percentage of generic drug use (and that qualify for the diagnosis procedure combination (DPC) system – the Japanese healthcare payment system) receive greater levels of reimbursement from the government. Although this practice is known to increase generics use by hospital inpatients and reduce hospital costs, its effect outside of the hospital – on community pharmacies – is unknown.
In order to assess the effect of hospital generic drug use on their more widespread use, the researchers assessed the rate of generic drug dispensation by community pharmacies before and after the adoption of generic drugs by a nearby large hospital. They also compared the price of the drugs used in the hospital to those dispensed by pharmacies. They focused on Gifu Municipal Hospital in Central Japan, which started to use generic drugs in November 2013.
The study included almost 2,000 different drugs and assessed changes to their dispensation rate in local pharmacies and the percentage of the total price paid for drugs by pharmacies following generic drug uptake by Gifu Municipal Hospital. The researchers also calculated cost reductions in the year following generic drug uptake by the hospital.
They found that hospital use of generic drugs increased both the dispensation rate and price percentage of generic drugs in pharmacies, matched by a trend towards an overall increase in the use of generic drugs in Japan from 2013−2014. Specifically, from 46.7% in September 2013 to 56.2% in September 2014.
The overall rate of generic drug dispensation by pharmacies increased by over 9%. Furthermore, generic drugs constituted over 34% of total spending by pharmacies, compared to just 23.5% prior to hospital adoption. Most importantly, the results also revealed reductions in the price of drugs dispensed by pharmacies (a 5.8% decrease) after hospital adoption of generics.
Interestingly, the authors also identified similar prices for generic drugs between the hospital and the pharmacies. Over 66% of drugs dispensed by pharmacies were within the same price range as those used in the hospital, and fewer than 10% were more expensive than those used in the hospital. Furthermore, over 50% of drugs dispensed by pharmacies had the same formulation and brand as those used in the hospital, which suggests pharmacies were often able to dispense the same generic drugs as the hospital.
As a result of their findings, the authors suggest that hospital generic drug use could promote their use in the community, and therefore help to reduce overall medical costs. They say these findings are important to design a policy to increase the widespread use of generic drugs, in Japan and perhaps elsewhere.
Conflict of interest
The authors of the research paper [1] declared no competing interests.
Related articles
Generic cancer pain relief launched in Japan
Hospitals to start own generics company
Reference
1. Tachi T, Saito K, Esaki H, et al. The adoption of generic drugs by a hospital: effects on drug dispensation among community pharmacies. J Pharm Health Care Sci. 2018;4:6.
Permission granted to reproduce for personal and non-commercial use only. All other reproduction, copy or reprinting of all or part of any 'Content' found on this website is strictly prohibited without the prior consent of the publisher. Contact the publisher to obtain permission before redistributing.
Copyright – Unless otherwise stated all contents of this website are © 2018 Pro Pharma Communications International. All Rights Reserved.