Non-originator biologicals approved in Russia
Posted 10/01/2020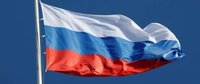 Last update: 10 January 2020
In Russia, the regulatory body for the approval of medicines is Russia's Ministry of Health (Министерство здравоохранения Российской Федерации; Rosminzdrav, Minzdrav).
The Ministry of Health coordinates and oversees the operation of its subordinated services and agencies, including the Federal Supervision Service for Healthcare, the Federal Medical-Biological Agency, federal state institutions and unitary enterprises; and coordinates the work of the Federal Mandatory Health Insurance Fund.
Although Russia has a strong generics market, it has not yet developed a regulatory framework for biologicals or biosimilars. In fact, Russia has yet to define what a biosimilar is, and Russian Law does not yet recognize biosimilars as distinct products [1].
The first non-originator biological to receive approval in Russia was Biocad's multiple sclerosis treatment Interferon beta-1b (BCD-033) in 2009. To date, Minzdrav has approved eight non-originator biologicals within the product classes of human growth hormone, granulocyte colony-stimulating factor (G-CSF), monoclonal antibodies and tumour necrosis factor (TNF)-inhibitor, for use in Russia, see Table 1.
Table 1: Minzdrav approved non-originator biologicals*

Company name, Country

Active substance

Therapeutic area

Authorization date

Manufacturer/ Company name

Acellbia (BCD-020)

rituximab

Chronic lymphocytic leukaemia
Granulomatosis with polyangiitis
Microscopic polyangiitis
Non-Hodgkin's lymphoma
Rheumatoid arthritis

17 Apr 2014

Biocad

Avegra (BCD-021)

bevacizumab

Breast cancer
Cervical cancer
Colorectal cancer
Glioblastoma
Lung cancer
Ovarian cancer
Renal cell cancer

30 Nov 2015

Biocad

Elizaria

eculizumab

Paroxysmal nocturnal haemoglobinuria
Atypical haemolytic uremic syndrome

9 Apr 2019

Generium

Flammegis

infliximab

Ankylosing spondylitis
Crohn's disease
Psoriasis
Psoriatic arthritis
Rheumatoid arthritis
Ulcerative colitis

Jul 2015

Celltrion

Herticad (BCD-022)

trastuzumab

Early breast cancer
Metastatic breast cancer
Metastatic gastric cancer

20 Jan 2016

Biocad

Infliximab (BCD-055)

infliximab

Ankylosing spondylitis
Crohn's disease
Psoriasis
Psoriatic arthritis
Rheumatoid arthritis
Ulcerative colitis

Feb 2018

Biocad

Rebif (BCD‑033)

interferon beta-1b

Multiple sclerosis

3 Mar 2009

Biocad

Remsima

infliximab

Crohn's disease#
Ankylosing spondylitis
Psoriatic arthritis
Psoriasis
Rheumatoid arthritis
Ulcerative colitis#

13 Jul 2015

Celltrion

*Data collected on 12 December 2019.
Source: Mindraz
Editor's comment
It should be noted that 'non-originator biologicals' approved in Russia might not have been authorized following as strict a regulatory process as is required for approval of biosimilars in the European Union. The EMA (European Medicines Agency) regulatory requirements ensure the same high standards of quality, safety and efficacy for biosimilars as for originator biologicals, and also include a rigorous comparability exercise with the reference product.
Related article
Biosimilars approved in Europe
Reference
1. GaBI Online - Generics and Biosimilars Initiative. Russia to harmonize biologicals regulations [www.gabionline.net]. Mol, Belgium: Pro Pharma Communications International; [cited 2020 Jan 10]. Available from: www.gabionline.net/Biosimilars/News/Russia-to-harmonize-biologicals-regulations
Permission granted to reproduce for personal and non-commercial use only. All other reproduction, copy or reprinting of all or part of any 'Content' found on this website is strictly prohibited without the prior consent of the publisher. Contact the publisher to obtain permission before redistributing.
Copyright – Unless otherwise stated all contents of this website are © 2020 Pro Pharma Communications International. All Rights Reserved.