Shanghai Pharma and Russia's Biocad form joint venture to sell cancer and autoimmune drugs in China
Posted 27/09/2019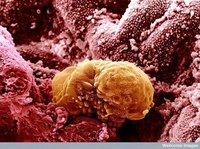 Shanghai Pharmaceuticals Holding and Russia's Biocad Pharmaceutical have agreed to form a joint venture to develop, manufacture and market cancer and autoimmune disease treatments in China.
On 12 September 2019, the two companies signed a cooperation agreement to establish SPH-Biocad (HK), which will manufacture and market six Biocad treatments based on monoclonal antibodies (mAbs). Shanghai Pharma will invest US$200.4 million in cash for 50.1% equity of the new firm. For the remaining equity, Biocad's Hong Kong subsidiary will contribute US$29.94 million in cash, plus exclusive commercial rights to intellectual property valued at US$199.6 million.
The Biocad products which will be manufactured and marketed by SPH-Biocad include three non-originator biologicals used to treat cancers and rheumatoid arthritis which are already sold in Russia, and three other treatments for autoimmune diseases including psoriasis and ankylosing spondylitis. Of the autoimmune treatments, one began sales in Russia in 2019 and another is awaiting regulatory approval.
Shanghai Pharma and Biocad also aim to develop new treatments and vaccines. Zuo Min, President of Shanghai Pharma has said that the partnership will help the company widen its biomedicines business, and believes that the six pioneering products have promising prospects.
The two companies entered into a Memorandum of Understanding (MoU) to create these joint ventures in September 2018. Dmitry Morozov, Biocad's Founder and CEO, said at the time of signing the Memorandum. 'We believe that transferring Biocad's technologies to a jointly-owned manufacturing facility in China will boost our pharmaceutical exports'. He added, 'It will also allow our Chinese partners to acquire the platform and valuable experience that is necessary for manufacturing other mAb-based biological therapeutics. This will provide a new venue for cooperation between Russia and China'.
This recent agreement between Shanghai Pharma and Biocad follows the announcement in July 2019 that South Korean biosimilars firm Celltrion and Hong Kong-based Nan Fung Group have formed a joint venture, Vcell Healthcare, with the aim of developing and commercializing copy biologicals in China [1].
Related article
Biocad advancing its non-originator biologicals in Russia
Reference
1. GaBI Online - Generics and Biosimilars Initiative. Celltrion and Nan Fung Group form joint venture for copy biologicals in China [www.gabionline.net]. Mol, Belgium: Pro Pharma Communications International; [cited 2019 Sep 27]. Available from: www.gabionline.net/Pharma-News/Celltrion-and-Nan-Fung-Group-form-joint-venture-for-copy-biologicals-in-China