Recommendations for biosimilars in rheumatology in the Middle East
Posted 28/09/2018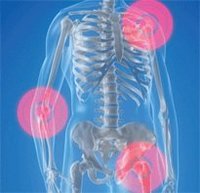 The increasing availability of biosimilars in Middle Eastern regions may provide an opportunity to increase the number of rheumatology patients who have access to traditionally more expensive biologicals. However, as well as a lack of real-world data on the use of biosimilars in practice, the availability of 'intended copies*' in the region may undermine physician confidence in prescribing legitimate biosimilars. There is a need for regional recommendations for healthcare professionals to ensure that biosimilars can be used safely.
Therefore, authors from the Middle East carried out a literature search with the aim of providing important recommendations for the regulation and use of biosimilars in the Middle East from key opinion leaders in rheumatology from the region [1]. These recommendations focus on improving the availability of relevant real-world data, ensuring that physicians are aware of the difference between intended copies and true biosimilars and ensuring that physicians are responsible for making any prescribing and switching decisions.
The set of recommendations and authors' comments are as follows; in brief:
1. There is a need for national databases or registries to record details of biological switching, particularly adverse event profiles, so as to obtain safety data post-switching
This supports the collection and analysis of real-world data, important for clinical decision-making
2. The less expensive drug is a reasonable first therapeutic choice in naïve patients refractory to conventional disease-modifying anti-rheumatic drugs
This refers only to true biosimilars and not intended copies
3. Clinical and real-world data on biosimilars must be considered before deciding to switch patients to biosimilars
Post-marketing surveillance is important to collect real-world data
4. Switching should remain a case-by-case clinical decision made jointly by the physician and patient, with a minor role played by other parties, including insurance companies, and supported by scientific evidence. Patients should give consent to switch to a biosimilar
Dialogue with the patient is vital to the switching decision
5. When considering switching treatment, it is important that the switches are recorded appropriately in the patient's medical history, including the brand name and batch number of the biosimilar
This supports traceability and collection of real-world data (see recommendation 10)
6. Automatic substitution should not take place at the pharmacy level
All guidelines from rheumatology societies internationally advise against automatic substitution at the pharmacy level
7. A true biosimilar, approved by the European Medicines Agency (EMA) or the US Food and Drug Administration (FDA), could be regarded as trustworthy and must be differentiated from intended copies, which are available in some Middle Eastern markets without stringent comparability studies
8. There is a need for enhanced training of regulatory authorities on how to evaluate biosimilars and differentiate these from intended copies
There are no unified pathways adopted by regulatory agencies in the Middle East for the approval of biosimilars and the generics process is often used, which is not scientifically sound due to the nature of these new molecules
9. Each Middle Eastern country should develop a working group with an interest in biosimilars that can review current drugs on their healthcare market and provide appropriate prescription advice to other rheumatologists
This is already happening in some Middle Eastern countries, such as the United Arab Emirates
10. Pharmacovigilance processes and traceability of biosimilars must be improved in the Middle East
Biologicals and biosimilars must be referred to by their brand name and batch number rather than their International Nonproprietary Name (INN), to ensure ease of traceability
The authors concluded that this is the first paper to outline key recommendations about biosimilar use in rheumatology for the whole Middle East region. They added that improving access to treatment by reducing the cost of biologicals in rheumatology is essential, but ensuring the safety in the use of these medicines must remain a priority.
*Intended copies are versions of biological drugs that have been approved in less-regulated regions and therefore have not been authorized following as strict a regulatory process as is required for approval of biosimilars in the European Union and the US.
Conflict of interest
The authors of the research paper [1] declared that the development of this manuscript was funded by Pfizer. Editorial support and assistance were provided by Synergy Medical, London, UK.
Abstracted by Professor Bassel El Zorkany, Professor of Rheumatology, Rheumatology Department, Cairo University, Cairo, Egypt.
Editor's comment
Readers interested to learn more about biosimilars in the Middle East are invited to visit www.gabi-journal.net to view the following manuscripts published in GaBI Journal:
Pricing of biosimilars in Saudi Arabia
Do low- to middle-income countries need a biosimilar approval pathway based on a full comparability exercise?
Medicines regulation in the Middle East and the importance of the World Health Organization's Biological Qualifier Programme
Readers interested in contributing a research or perspective paper to GaBI Journal – an independent, peer reviewed academic journal – please send us your submission here.
GaBI Journal is indexed in Embase, Scopus, Emerging Sources Citation Index and more.
Related article
Acino grabs Cephalon's Middle East and African business
Reference
1. El Zorkany B, Al Ani N, Al Emadi S, et al. Biosimilars in rheumatology: recommendations for regulation and use in Middle Eastern countries. Clin Rheumatol, 2018;37(5):1143-52.
Permission granted to reproduce for personal and non-commercial use only. All other reproduction, copy or reprinting of all or part of any 'Content' found on this website is strictly prohibited without the prior consent of the publisher. Contact the publisher to obtain permission before redistributing.
Copyright – Unless otherwise stated all contents of this website are © 2018 Pro Pharma Communications International. All Rights Reserved.