Japan approves first darbepoetin alfa biosimilar
Posted 14/09/2018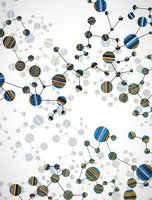 Japan-based Kyowa Hakko Kirin announced on 16 August 2018 that it had gained Japanese approval for its darbepoetin alfa biosimilar.
Darbepoetin alfa is a synthetic form of erythropoietin. It stimulates erythropoiesis (increases red blood cell levels) and is used to treat anaemia, commonly associated with chronic renal failure and cancer chemotherapy.
Kyowa Hakko Kirin's product (darbepoetin alfa injection syringe [KKF]) is a biosimilar of the company's own originator product, Nesp (darbepoetin alfa), which the company co-developed with Amgen (which markets its own product in the US and Europe as Aranesp). Nesp was initially approved in Japan in July 2007 and Kyowa Hakko Kirin's biosimilar is being launched as an 'authorized version' of Nesp.
The news marks Japan's first approval of a darbepoetin alfa biosimilar in the country [1].
Kyowa Hakko Kirin's biosimilar has been approved for the same indications as for Nesp, i.e. for the treatment of anaemia in adult chronic kidney disease patients on/ not on dialysis. The biosimilar will be jointly sold by Kyowa Hakko Kirin and Kyowa Kirin Frontier, which was established in January 2017 to promote the health and well-being of the people in Japan.
Related articles
Biosimilars of darbepoetin alfa
Reference
1. GaBI Online - Generics and Biosimilars Initiative. Biosimilars approved in Japan [www.gabionline.net]. Mol, Belgium: Pro Pharma Communications International; [cited 2018 Sep 14]. Available from: www.gabionline.net/Biosimilars/General/Biosimilars-approved-in-Japan
Source: Kyowa Hakko Kirin