FDA guidance sought on false and misleading information on biosimilars
Posted 07/09/2018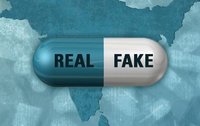 Pharma giant Pfizer has asked the US Food and Drug Administration (FDA) to issue guidance 'clarifying appropriate sponsor communications about the nature and properties of biosimilars'.
Pfizer, which makes both originator biologicals and biosimilars, says that while there is a need for policies that support innovation, there is also a need for policies that ensure that patients and physicians have truthful and non-misleading information that encourages appropriate uptake of biosimilars so that biosimilars can reach their full potential for patients.
In its citizen's petition of 22 August 2018, Pfizer outlines the need for clearly defined guidance to prevent false and misleading representations about reference products and biosimilars, as well as to ensure truthful and non-misleading communications by biosimilars sponsors.
The company cites multiple communications from reference product sponsors as misleading, including the following:
Genentech's 'Examine Biosimilars' website states that 'the FDA requires a biosimilar to be highly similar, but not identical to the existing biologic medicine'. Genentech, however, omits to also state that 'an approved biosimilar must have no clinically meaningful differences from the reference product'. This, according to Pfizer, is a failure to properly communicate the key aspects of the definition of a biosimilar.
Janssen Biotech's patient brochure for brand-name Remicade (infliximab), 'Finely Tuned – Your Treatment, Your Choice' states that a biosimilar works 'in a similar way' to Remicade without clarifying that the biosimilar must have the same mechanism of action as the originator and also fails to mention that 'an approved biosimilar has no clinically meaningful differences from the reference product'. The brochure also suggests that no infliximab biosimilar has been proven to be safe or effective in a switching study. By emphasizing that the infliximab biosimilar Inflectra is not interchangeable, the manufacturer is clearly attempting to mislead patients, according to Pfizer.
An Amgen YouTube video also implies that switching to a biosimilar is unsafe, saying that it 'carries risks, given that no two biologic medicines are identical, and thus can behave differently in the body'.
Collectively, Pfizer says that 'these materials and statements suggest to patients that using a non-interchangeable biosimilar or being switched by their physician from a reference product to a biosimilar could lead to a different and potentially unsafe overall result when compared to using the reference product'. This, says Pfizer, 'directly undermines the BPCIA [Biologics Price Competition and Innovation Act of 2009] and FDA's efforts to promote the use of biosimilars as a means of providing better access to important therapies'.
Pfizer therefore requests that the FDA guidance should address the following issues:
Inappropriate communications, e.g. suggestions that a biosimilar is not as safe or effective as the reference product by pointing out that a biosimilar is 'highly similar' to but not 'identical' to its reference product, without adding that there are 'no clinically meaningful differences between the biosimilar and the reference product'.
Specification of reference product sponsor representations or suggestions that biosimilars are inferior to interchangeable biologicals in terms of quality or similarity to the reference product.
Description of the types of false and misleading claims from reference product sponsors about biosimilars and interchangeability that sow confusion and mistrust among patients and physicians.
Clarification that biosimilar product sponsors can discuss a product's clinical data or other data with physicians and in promotional materials.
FDA Commissioner Scott Gottlieb has acknowledged the slow uptake of biosimilars in the US [1] and recently pointed to the need for 'effective communications to improve understanding of biosimilars'. In an attempt to improve uptake in the country, the agency released its 'Biosimilars Action Plan' in July 2018. The plan hopes to strike a balance between encouraging and rewarding innovation in drug development and facilitating robust and timely market competition.
Related articles
FDA issues guidance for labelling biologicals and biosimilars
Biosimilars approved in the US
Reference
1. GaBI Online - Generics and Biosimilars Initiative. FDA Commissioner discusses challenges and opportunities for biosimilars [www.gabionline.net]. Mol, Belgium: Pro Pharma Communications International; [cited 2018 Sep 7]. Available from: www.gabionline.net/Biosimilars/General/FDA-Commissioner-discusses-challenges-and-opportunities-for-biosimilars
Permission granted to reproduce for personal and non-commercial use only. All other reproduction, copy or reprinting of all or part of any 'Content' found on this website is strictly prohibited without the prior consent of the publisher. Contact the publisher to obtain permission before redistributing.
Copyright – Unless otherwise stated all contents of this website are © 2018 Pro Pharma Communications International. All Rights Reserved.