Treatment of chronic myeloid leukaemia patients with generic imatinib in Algeria
Posted 19/01/2018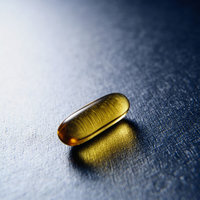 In a developing country like Algeria expensive therapies are not available. Alternative approaches are needed. In Algeria Imatib (imatinib: CIPLA-India) was introduced in 2006; however, no study has been published yet in the North Africa region regarding response and outcome of this generic drug in chronic myeloid leukaemia (CML) patients. Therefore, researchers from the Service d'Hématologie in Algeria and France carried out a multicentre study in newly diagnosed adult CML patients in the western region of Algeria. The aim of the study was to assess the effectiveness and safety of Imatib as a frontline therapy for patients with CML [1].
Imatinib mesylate is a kinase inhibitor that is approved to treat adults with chronic myeloid leukaemia with Philadelphia chromosomes, as well as several other cancers.
The study was carried out in seven haematology centres in western Algeria and included patients diagnosed with CML between 1 January 2007 and 31 December 2014. All patients received the generic version of imatinib, consisting of the alpha crystal form of imatinib, at an oral dose of 400 mg daily and were monitored for tolerance and side effects.
Between January 2007 and December 2014, 387 patients with CML were treated with Imatib. Of those patients, 355 were evaluable. The median follow-up of the study was 46 months (range: 13–107 months). A complete haematological response (CHR) was observed in 83% of patients at 3 months. According to the Sokal score, 72% of patients with low, 78% with intermediate and 69% with high-risk disease achieved a CHR at 3 months (p = 0.26) and according to the European Treatment and Outcome Study (EUTOS) score, 81% of patients with low and 70% with high-risk disease achieved a CHR at 3 months (p = 0.08). The major molecular response (MMR) at 6 months (M6), M9, M12, M18 and M24 was 21%, 38%, 35%, 51% and 67%, respectively and 34% of patients achieved a complete molecular response (CMR). The projected 5-year overall survival (OS) rate was 83%. Side effects of Imatib in this study were similar to those reported previously for the entire imatinib mesylate treatment study and only 8% of patients were intolerant to Imatib and had to be treated with a second generation BCR-ABL inhibitor.
The authors concluded that this 'study reflects real world experience treating patients with CML in a developing country and thus sheds light on differences in this population compared to Western countries'. They added that 'Imatib is effective and safe in treating patients with CML in chronic phase and proves to have a durable outcome'. They also said that according to their knowledge 'this is the first study reporting the response to Imatib in an Algerian population'.
Conflict of interest
The authors of the research paper [1] did not provide any conflict of interest statement.
Abstracted by Mohamed-Amine Bekadja, Chef de Service Hématologie et Thérapie Cellulaire, Président du Comité Pédagogique Régional Ouest de Spécialité en Hématologie, Service d'Hématologie, CHU Oran, Algeria
Related articles
Sun Pharma launches imatinib mesylate in the US
Generic imatinib non-inferior to Gleevec
Reference
1. Entasoltan B, et al. Outcome of frontline treatment with "generic" imatinib in adult patients with chronic myeloid leukemia in Algerian population: a multicenter study. Mediterr J Hematol Infect Dis. 2017;9(1):e2017062. doi:10.4084/MJHID.2017.062. eCollection 2017.
Permission granted to reproduce for personal and non-commercial use only. All other reproduction, copy or reprinting of all or part of any 'Content' found on this website is strictly prohibited without the prior consent of the publisher. Contact the publisher to obtain permission before redistributing.
Copyright – Unless otherwise stated all contents of this website are © 2018 Pro Pharma Communications International. All Rights Reserved.