Italian study compares epoetin biosimilars and originator biologicals
Posted 14/04/2017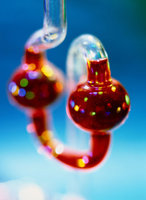 Recently, extensive discussion on the opportunity offered by biosimilars for the sustainability of the National Health Services has taken place in academic and regulatory contexts. The use of biosimilars continues to be limited, and the scepticism of prescribers and patients seem to be linked to the uncertainty of the risk-benefit profile of biosimilars. In the case of epoetins, used in the management of anaemia in the nephrology and oncology settings, the results of a recent study showed no difference between biosimilars and originators on relevant effectiveness and safety outcomes [1].
The research was promoted by the Region Lazio and conducted by the Department of Epidemiology of the Regional Health Service (based in Rome) and originated from clinical questions posed by a multidisciplinary working group, which was officially established by the Lazio Region in Italy to promote the appropriate use of biosimilars.
This first study compared epoetin biosimilars with their respective originator biologicals using robust endpoints both for effectiveness (all-cause mortality, blood transfusion) or safety (major cardiovascular events, blood dyscrasias) when administered to naïve patients from the current clinical practice.
The results of the research were based on a cohort of more than 13,000 patients enrolled in two settings (nephrology and oncology) and included 8,161 chronic kidney disease (CKD) patients and 5,309 oncology patients. No differences were found between patients on biosimilars or originators with regard to the risk estimates of all-cause mortality, blood transfusion, major cardiovascular events and blood dyscrasia in either CKD or oncology patients.
These findings may contribute to settling future policy for the rational use of these medicines, and provides reassurance on the approval pathway for biosimilars.
Conflict of interest
The authors of the research paper [1] declared that there were no conflicts of interest.
Abstracted by Francesco Trotta, Department of Epidemiology, Lazio Regional Health Service, Rome, Italy
Editor's comment
Readers interested to learn more about biosimilars in Italy are invited to visit www.gabi-journal.net to view the following manuscript published in GaBI Journal:
Essential information for internists on biologicals and biosimilars
Biosimilars in Italy: a gastroenterologist's view
GaBI Journal is indexed in Embase, Scopus, Thomson Reuters' ESCI, and more.
Readers interested in contributing a research or perspective paper to GaBI Journal – an independent, peer reviewed academic journal – please send us your submission here.
Related article
Biosimilar epoetin shows good safety profile in post-authorization study
References
1. Trotta F, Belleudi V, Fusco D, et al. Comparative effectiveness and safety of erythropoiesis-stimulating agents (biosimilars vs originators) in clinical practice: a population-based cohort study in Italy. BMJ Open. 2017;7:e011637. doi:10.1136/bmjopen-2016- 011637