Can we have our cake and eat it?
Posted 03/09/2010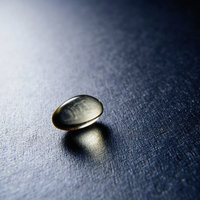 Managing the cost of pharmaceutical expenditure is entirely the competence of individual EU Member States. As a result, Europe has developed into a patchwork of different systems of pharmaceutical pricing and reimbursement.
Governments are trying to avoid cuts to health services during the current wave of financial measures, as politicians perceive they would be unpopular. Nevertheless spending is likely to be frozen or minor cuts made, in at least Belgium, Czech Republic, Lithuania and the UK. Greece, Germany, Italy, and Spain, have all recently introduced drug price reductions.
Conflicting pressures operate at the same time. Governments want to control the drugs budget, stimulate the growth of the innovator and generics industries and encourage competition between innovator and generics companies. The EU is also concerned to keep its world position as a driver of technology and innovation by keeping the industry profitable.
The research-based pharmaceutical industry is one of Europe's major high-technology industrial employers. Today around 635,000 people work in this sector. It is estimated that three to four times as many jobs are generated indirectly both upstream and downstream. A significant proportion of these are highly skilled workers and 117,000 work in research and development.
The generic medicines industry has grown rapidly as the market for generic medicines in ambulatory care has developed over the last decade. Generic medicines tend to be 20–90% cheaper than the originator medicines because generic medicines manufacturers do not incur the costs of research and development of innovative medicines.
Related articles
Incentives to use generic medicines
An industry view of generic manufacturing
Pricing strategies in generic medicines
The current EU regulatory framework governing biosimilars
Technical challenges in defining mAbs
What clinical trials will be required for biosimilar mAbs?
International comparison of generic medicine prices
European generic prescribing trends and biosimilars
Reference
European Federation of Pharmaceutical Industries and Associations. The Pharmaceutical Industry in Figures. 2010 edition