Generics' manufacturer Hospira merges with Javelin
Posted 10/08/2010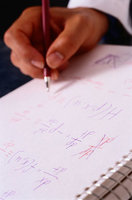 On 22 June 2010, Hospira announced that it had successfully acquired 79% of the stock in Javelin Pharmaceutical's. The merger agreement also allows for Hospira to exercise a 'top-up' option to increase its share ownership in Javelin, which, states Hospira, it fully intends to do.
With the acquisition of Javelin, Hospira expects to take advantage of synergies between Javelin's main product candidate, Dyloject (diclofenac sodium), a post-operative pain management drug currently awaiting US FDA approval, and Hospira's proprietary sedation agent, Precedex (dexmedetomidine hydrochloride). Since both drugs are marketed to anaesthesiologists, Hospira intends to use its Precedex sales force, which is already in place, to promote Dyloject.
Dyloject is a proprietary non-opioid analgesic (a novel formulation of diclofenac sodium) that reduces the need for traditional IV opioids. Opioids are central to the management of post-operative pain, but are associated with significant adverse events, including respiratory depression, sedation, nausea and vomiting, slowing of the gastrointestinal function and urinary retention.
With this merger, Hospira gains global rights to Dyloject, with the exception of Europe, where rights are currently licensed to a third party. Once regulatory approval is received, Hospira plans to market the product in the Asia-Pacific region, Canada, Latin America and the US. These are areas where Hospira also markets Precedex, and states Hospira this "represent a good fit for Hospira's Precedex and acute-care strategy".
US-based generics manufacturer, Hospira, is one of the world leaders in specialty generic injectable pharmaceuticals. Hospira currently has around 200 generic injectable drugs on its books in many different dosages and formulations. In addition, many of its products are available in popular differentiated presentations, several of which are proprietary, such as the ADD-Vantage drug delivery system and iSecure prefilled syringes. Hospira also has robust pipelines of both generic and biosimilar drugs.
Reference:
Hospira News Release, Hospira Announces Successful Completion of Tender Offer for Shares of Javelin Pharmaceuticals. 01 July 2010