US bill to curb generic 'pay-for-delay' deals
Posted 10/08/2010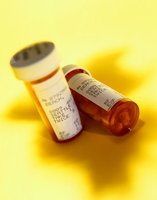 US drugmakers reacted with anger on 2 July 2010, as the House of Representatives voted in favour of measures to severely curb 'pay-for-delay' deals between brand name and generic firms, which have been included, bizarrely, in the War Funding Bill.
The US Generic Pharmaceutical Association (GPhA) reacted with disappointment stating that "more than a decade of evidence shows that patent settlements actually help bring lower-cost generic drugs to market much sooner than patent expiration dates, saving millions of dollars for consumers and the healthcare system".
The Federal Trade Commission (FTC), however, is in favour of the adoption of the language in the War Funding Bill (HR 4899), which it believes will stop anticompetitive drug patent settlements. According to FTC economists these deals cost consumers about US$3.5 billion a year by delaying consumers' access to lower-cost generic drugs.
FTC Chairman Mr Jon Leibowitz stated that "this legislation would save American consumers and taxpayers billions of dollars by stopping sweetheart deals that delay the entry of low-cost generics", by "ending a practice that is dramatically increasing the cost of prescription drugs".
As this legislation moves to the Senate, the GPhA has stated that it will "expand its efforts to point out that a curb on settlements will not hasten generic market entry, but rather will delay the launch of new and affordable generic medicines". The GPhA also believes that this will harm "the millions of Americans who rely on generic drugs and are awaiting the availability of new generics".
The GPhA hopes that "the Senate recognizes the true harm this provision will do to patients and remove it from the war funding bill. Like any bill that will have a major impact on consumers, this bill deserves serious, thoughtful consideration. At a time when our government is searching for effective ways to reduce health care costs while providing quality care, it is astounding that Congress would consider limiting access to affordable medicines through a patent settlement ban. The Senate now has the chance to cast a vote for consumers and reject the politics of including the settlement language in the War Funding Bill".
The GPhA represents generic pharmaceuticals, manufacturers and distributors and suppliers of other goods and services to the generics industry. In the US generics filled 74% of prescriptions dispensed in 2009 at only 22% of the total cost.
References
US Generic Pharmaceutical Association. Press Release. GPhA Warns that House-Passed Curb on Settlements Will Delay Access to Affordable Medicines. 2 July 2010.
Federal Trade Commission. News Release. Statement by FTC Chairman Jon Leibowitz Regarding House Passage of Legislation to Stop Costly Pay-for-Delay Drug Settlements. 2 July 2010.