Launches, approvals and court cases for Sun Pharma
Posted 19/08/2016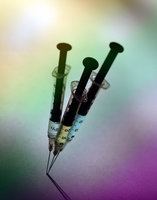 India's largest drug manufacturer Sun Pharmaceutical Industries (Sun Pharma) has launched ready-to-administer anticancer drug gemcitabine in six European countries and gained approval for a generic version of prescription cholesterol medicine Crestor, while also facing legal action from protesting employees.
Sun Pharma's recent string of good news began with the announcement that it would roll out 'Gemcitabine InfuSMART' in Europe, a technology which delivers gemcitabine. Gemcitabine – the active ingredient in Eli Lilly's Gemzar – is used to treat various cancer types including lung, pancreatic, bladder and breast cancers and is listed on the World Health Organization's List of Essential Medicines.
Sun Pharma will provide the drug in a ready-to-administer bag, which represents a significant improvement over the current system of compounding the drugs in pharmacies or hospitals before delivery to patients, a process which is time consuming and potentially dangerous.
The smart delivery system delivers the anticancer agent intravenously and in standardized doses, which are calculated for each individual patient. The treatment is stable over long periods (with a shelf life of two years), safe and convenient, and will provide benefits to both patients and healthcare workers.
The release of Gemcitabine InfuSMART makes Sun Pharma the world's first pharmaceutical company to produce and launch a licensed ready-to-administer cancer treatment. The product will be launched in France, Germany, Italy, Spain, The Netherlands and the UK (which encourages ready-to-administer products and has already issued guidelines for hospitals) across the next few months and puts Sun Pharma at an advantage for providing cancer treatments in Europe. The company also say further InfuSMART cancer treatments are in development, which they hope will differentiate them in the global oncology therapy market.
Little over a week after this announcement, the company revealed that it had also received approval from the US Food and Drug Administration (FDA) for its generic version of Crestor (rosuvastatin), a prescription medicine used to lower cholesterol levels marketed by IPR Pharmaceuticals, a subsidiary of AstraZeneca. The first generic version of Crestor was approved by FDA in April 2016, produced by Allergan [1].
Sun Pharma will launch their equivalent rosuvastatin tablets in doses of 5, 10, 20 and 40 mgs. The tablets slow the production of cholesterol by the body and can be used to treat several diseases (including genetic disorders and those associated with lifestyle) that increase the risk of heart disease.
However, not all the latest news about Sun Pharma is positive. In more recent events, a court ruled that the company uses 'unfair labour practices'. The court described how Sun Pharma held back the salaries of 86 employees following protests against planned changes in conditions. The employees were from the Stancare division, responsible for a range of cardiovascular drugs including the popular Storvas (atorvastatin) brand of statin. Although the court rejected demands for full payment with 18% interest on dues, it required the company to start re-paying the staff and warned against making redundancies without following the proper legal procedure.
Related articles
FDA approves first generic rosuvastatin
Sun Pharma to buy 14 drug brands from Novartis in Japan
Sun Pharma launches imatinib mesylate in the US
Reference
1. GaBI Online - Generics and Biosimilars Initiative. FDA approves first generic rosuvastatin [www.gabionline.net]. Mol, Belgium: Pro Pharma Communications International; [cited 2016 Aug 19]. Available from: www.gabionline.net/Generics/News/FDA-approves-first-generic-rosuvastatin
Permission granted to reproduce for personal and non-commercial use only. All other reproduction, copy or reprinting of all or part of any 'Content' found on this website is strictly prohibited without the prior consent of the publisher. Contact the publisher to obtain permission before redistributing.
Copyright – Unless otherwise stated all contents of this website are © 2016 Pro Pharma Communications International. All Rights Reserved.