Biosimilars: the clinical perspective
Posted 22/04/2016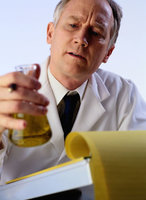 How biosimilars can be viewed from a clinical perspective was discussed in a review of biosimilars in rheumatology by author José M Serra López-Matencio and colleagues from the Universidad Autónoma, Madrid, Spain*.
The reality is that biosimilars are here to stay. It is a fact that their entry into the global drugs market will be accompanied by a progressive decline in originator prices, as has already happened in other areas of medicine, e.g. erythropoietin.
The authors believe that the successful development and commercialization of a biosimilar requires a plan that integrates a clear task list with an appropriate clinical strategy and trial designs, regulatory compliance following scientific advice, and commercial and market access considerations. Companies looking to develop biosimilars must achieve speed to market and minimize development costs, without sacrificing product quality, while preserving broad clinical labels and commercial viability. Companies should ensure that physicians and patients are confident with the comparative efficacy and safety of biosimilars, while optimizing access for payers.
To increase commercialization and optimize market access, a business plan should: have a comprehensive market assessment; anticipate competitive scenarios; spell out an effective market entry strategy; provide a value dossier and value-based pricing and explain goals and objectives for all stakeholders (including healthcare providers, payers and patients). This would increase competitiveness in the fast-growing biosimilars sector of the market [1].
Finally, the timeline and sequence of processes must be shortened, noting that the development of a biosimilar is complicated by their complex molecular structure, potential for post-translational modifications and multidimensional manufacturing process.
In an effort to guarantee patient safety and to address issues of micro-heterogeneities between biosimilars, including the potential for immunogenicity, robust clinical development programmes must be required for each new biosimilar. Marketing applications should include studies supporting the use of the biosimilar in each target disease and patient population, as well as a robust post-marketing pharmacovigilance plan.
Biosimilars have the potential to benefit patients and change the overall treatment landscape. However, they also require great responsibility from the wider healthcare community to ensure their appropriate development and use.
Unresolved questions
There are also some unresolved issues with biosimilars, such as the use of them rather than the originator in biologically naïve patients; the switching from existing treatment with the originator product to biosimilar therapy, and the extrapolation of safety and efficacy data in one indication to another (particularly when extrapolation is based on a less sensitive clinical indication such as rheumatoid arthritis) or extrapolation of use from adults to paediatric patients. To resolve all these questions, it is fundamental to define the different immunogenicity profiles between all these products.
In other words, the constant and expected growth of the biosimilars market in the biological world represents a breakthrough step. Nevertheless, there are still several questions to be resolved, requiring input from a broad range of technical specialists from different areas (medicine, pharmacy, market, legislation) as well as patients.
*Acknowledgement
This article is prepared based on the paper entitled 'Biosimilars: a new challenge in the current pharmacology' by Serra-Matencio JM, Ramirez-Herraiz E, Morell-Baladron A, Castañeda S.Hospital de La Princesa, IIS-IP, Madrid, Universidad Autónoma, Madrid, Spain.
Editor's comment
Readers interested to learn more about biosimilars are invited to visit www.gabi-journal.net to view the following manuscript published in GaBI Journal:
Readers interested in contributing a research or perspective paper to GaBI Journal – an independent, peer reviewed academic journal – please send us your submission here.
Related articles
Biosimilars: management of clinical issues
European regulatory pathways for biosimilars
Biologicals: characteristics that make them unique and special
Biosimilars: a new challenge in the current pharmacology
Reference
1. GaBI Online - Generics and Biosimilars Initiative. Use of biosimilars in Europe [www.gabionline.net]. Mol, Belgium: Pro Pharma Communications International; [cited 2016 Apr 22]. Available from: www.gabionline.net/Reports/Use-of-biosimilars-in-Europe
Permission granted to reproduce for personal and non-commercial use only. All other reproduction, copy or reprinting of all or part of any 'Content' found on this website is strictly prohibited without the prior consent of the publisher. Contact the publisher to obtain permission before redistributing.
Copyright – Unless otherwise stated all contents of this website are © 2016 Pro Pharma Communications International. All Rights Reserved.