Teva CEO about opportunities in generics and biosimilars
Posted 15/03/2010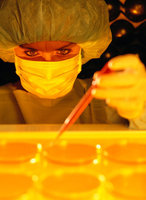 To retain its position in the long run, Teva Pharmaceutical Industries Ltd. aims at significant growth in the generic market in the years to come, says Teva CEO Mr Shlomo Yanai in an interview by Mr Haim Watzman published in Nature Medicine in March 2010.
Teva especially anticipates significant growth in so-called 'generically developing' countries, which include developing countries in Eastern Europe but also countries such as Italy, Japan and Spain (that only has 17% generic penetration, as opposed to 70% in the US). "The proprietary side of our business will change from a solo act — today most of these revenues come from our multiple sclerosis drug Copaxone — to a symphony in which we will be marketing a number of our own drugs," he tells.
According to Mr Yanai, Teva's generics business is not facing a challenge when it comes to the growing importance of biologic drugs. He thinks that as technology advances, so does the capability to produce these biologic generics for less—much less than the originals. "We have an advantage in biologic generics, because we already have an opening into the markets, and the barriers for competitors are very high. Biologics also offer an opportunity, through technological improvements, to create generics that are not only the same as the original branded drug, but actually better," he states.
Mr Yanai admits that changes in the American healthcare system will create a greater demand for generics and that there will be downward pressure on prices. "We need to ensure that our growth outpaces price erosion. Another factor in our favour is [generic drug] quality. Competitors who don't offer equivalent quality will have to leave the market or make the necessary investments," he argues.
Mr Yanai denies that there is proof that some of Teva's generics are not working like the drugs they copied. For example, after anecdotal reports of adverse effects of Teva's antidepressant Budeprion XL 300, a copy of Wellbutrin XL 300, new trials are underway, but according to him "side effects are always reported in the margin" in Phase 4 trials after final approval. "Some people don't react well to a given drug, so the doctor tries another one. Both the drugs are good drugs, but people are different," he says.
According to him, Teva does not fear generic competition for his blockbuster Copaxone that will soon go off patent. "We don't think we'll see generic competition before 2014 because of the difficulties of production — a generic producer will have to do clinical trials. But even without generic competition, we need to assume that the drug will reach market saturation soon. So we need to produce new drugs, and we have a number in the pipeline", he added. Though Teva owes Copaxone to basic research carried on at the Weizmann Institute of Science in Israel, he does not think industry should be involved in basic research or that universities should manage start-ups.
Mr Yanai served in the Israel Defense Forces for 32 years before he became Teva CEO in March 2007. In 2009 (barely his third in pharmaceuticals and his sixth in business) he was named 'the world's most influential pharma CEO' by World Pharmaceutical Frontiers and 'Israel's top business executive' by the Tel Aviv financial newspaper Calcalist. He admits it is unusual that he came into the pharmaceutical industry from a military career, but that he learned there how to manage complex, multilayered organisations, and the importance of being mission-oriented.
Reference:
Haim Watzman. Straight talk with…Shlomo Yanai. Nature Medicine 16:3 261. March 2010.