Hospira looks to biosimilars and increased use of generics for growth
Posted 16/09/2011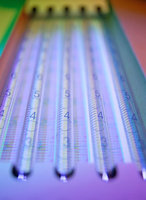 Injectable generics leader, Hospira, announced on 7 September 2011 at its investor day, that it will look to biosimilars and international expansion for future growth.
Generics remain under-utilised around the globe and Hospira sees a generics penetration opportunity of around US$2 billion by increased use of generics around the globe.
There is a clear opportunity to increase generic penetration, especially in markets, such as Japan, where there is a huge population, yet generics account for only around 25% of drug prescriptions. Compared to the US, where generics use is estimated to be around 88%, there is clearly a margin to increase generics use in many countries, see Figure 1.
Figure 1: % generics market share (units)

Source: IMS Health
US-based Hospira already sells biosimilars outside the US and sees a US$116 billion global market in the drugs, with growth of 6.3% annually. Some of the most lucrative areas are predicted to be immunology and inflammation, oncology and diabetes, where 2010 sales of biologicals were US$28.8, US$25.5 and US$15.6 billion, respectively [1].
Hospira already sells a biosimilar erythropoietin (EPO) in Europe, Retacrit, making it the first US-based company with biosimilars on the European market. Retacrit, introduced in 2008, now has a more than 50% share of the total short-acting EPO biosimilar market in Europe and plans to expand to Central and Eastern Europe.
Hospira also launched Nivestim, a biosimilar version of filgrastim, in Australia, Germany, Ireland and the UK in 2010, and is now the market leader in Australia [2]. Filgrastim is a granulocyte colony-stimulating factor (G-CSF) used to treat neutropenia, a condition in which the body makes too few infection-fighting white blood cells. The condition is often caused by drugs prescribed for cancer treatment. Hospira has launched Nivestim in 15 of 49 countries planned.
Hospira has carried out a successful phase I EPO trial in the US comparing it with Amgen's blockbuster anaemia drug, Epogen [3]. The patent on Epogen expired in Europe in 2004, with the US patent expected to expire in 2014 [4]. According to Wikinvest, Epogen had sales of US$2.5 billion in 2010. Hospira therefore has much to gain by being ready with a biosimilar EPO by 2014 when, hopefully, the US biosimilars pathway should be in place.
Hospira expects to launch biosimilars in the US between 2013 and 2015 and aims to be one of the top three global biosimilars companies by 2015.
Hospira has created a partnership with Korea-based biotechnology company, Celltrion, to carry out research into monoclonal antibodies (mAbs) including arthritis treatment, infliximab, and cancer drug, trastuzumab. Phase I mAb trials are expected to start in the fourth quarter of 2011. The company also has agreements in place with Human Genome Sciences and Stada for manufacturing of other biosimilars. The company's biosimilars pipeline is one of the largest in the industry, and includes pegfilgrastim, a longer-acting version of filgrastim.
Related articles
Biosimilars approved in Europe
Generic combination antibiotic launched in US
References
1. Hospira Investor Day. Strategy. 7 September 2011.
2. GaBI Online - Generics and Biosimilars Initiative. Australia approves first biosimilar filgrastim [www.gabionline.net]. Mol, Belgium: Pro Pharma Communications International; [cited 2011 September 16]. Available from: www.gabionline.net/Biosimilars/News/Australia-approves-first-biosimilar-filgrastim
3. GaBI Online - Generics and Biosimilars Initiative. Positive results for Phase I trial of biosimilar erythropoietin [www.gabionline.net]. Mol, Belgium: Pro Pharma Communications International; [cited 2011 September 16]. Available from: www.gabionline.net/Biosimilars/News/Positive-results-for-phase-I-trial-of-biosimilar-erythropoietin
4. GaBI Online - Generics and Biosimilars Initiative. Market opportunities for biosimilars [www.gabionline.net]. Mol, Belgium: Pro Pharma Communications International; [cited 2011 September 16]. Available from: www.gabionline.net/Biosimilars/General/Market-opportunities-for-biosimilars