Achieving fairer prices for generics and biosimilars
Posted 14/02/2020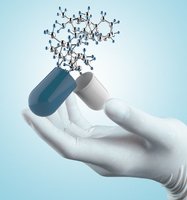 Access to safe, effective, quality assured, and affordable essential medicines and vaccines for all has been identified as key to achieving universal health coverage and financial protection. However, this is not always the case, according to Alessandra Ferrario and colleagues from the Department of Population Medicine, Harvard Medical School and Harvard Pilgrim Healthcare Institute, Boston, USA [1].
Ferrario et al. give examples of generics enabling greater access to care as including drugs for the treatment of human immunodeficiency virus (HIV) and hepatitis C in low- and middle-income countries. They add that the 'availability of generics has also been linked with increased use of three antineoplastic medicines (capecitabine, imatinib and decitabine) in China and of an anti-platelet medication (clopidogrel) in lower-income European countries'.
However, despite progress in the availability and use of generics and biosimilars, the authors believe that 'there is potential for more competitive prices and greater uptake'. They point to a study, carried out in 2013, which found wide variation in both the prices and market share of generics in Europe. One example of this was the prices charged by wholesalers in Switzerland, which were more than six times higher than those in the UK.
The authors also point out the huge disparity between generics and biosimilars. While generics competition has been shown to reduce prices by up to 66% compared with the originator before patent expiry, similar reductions have not been seen for biosimilars. This, they say is partly due to the complex production process and greater regulatory requirements for biosimilars, which, Ferrario et al. say 'create barriers to market entry for competitors'.
The authors conclude that to increase their use 'trust in the quality, safety, and bioequivalence of generics and biosimilars is essential'. 'Timely entry in the market is also important for uptake'. In addition, they add that 'implementation of international non-proprietary prescribing and generics substitution are key enablers of greater uptake in countries at all levels of income. Finally, Ferrario et al. state that 'emphasis on increasing access for patients and quality of care rather than cost saving is likely to be a more convincing argument to forge successful partnerships with patients, prescribers, and dispensers who are responsible for implementing these policies'.
Conflict of interest
Several of the authors of the research paper [1] reported conflict of interest, including having received personal fees from the World Health Organization (WHO) and the European Society for Medical Oncology (ESMO) and having received grants from the Swiss National Science Foundation. For full details of the authors' conflict of interest, see the research paper [1].
Related articles
US government department proposes rule to lower drug prices for its citizens
China issues list of generics needed in the country
Reference
1. Ferrario A, et al. Strategies to achieve fairer prices for generic and biosimilar medicines. BMJ. 2020;368:l5444. doi:https://doi.org/10.1136/bmj.l5444
Permission granted to reproduce for personal and non-commercial use only. All other reproduction, copy or reprinting of all or part of any 'Content' found on this website is strictly prohibited without the prior consent of the publisher. Contact the publisher to obtain permission before redistributing.
Copyright – Unless otherwise stated all contents of this website are © 2020 Pro Pharma Communications International. All Rights Reserved.