Follow-on biologicals and extrapolation in Brazil Posted 16/03/2018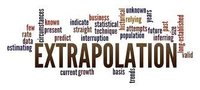 Researchers from Brazil discuss the country's approach to follow-on biologicals and extrapolation of indications in the country [1].
Up until 2002, Brazil had no specific guidance for biologicals. In 2002, guidelines for biologicals were published (RDC 80/2002), which had to be followed by both originator biologicals and follow-on biologicals [2].

Brazil's medicines agency, the Brazilian Health Surveillance Agency (Agência Nacional de Vigilância Sanitária, ANVISA) now provides two possible pathways for the approval of follow-on biologicals in the country:

Comparative: where strong preclinical and immunogenicity data are scrutinized, and indispensable phase III clinical trials are assessed on a case-by-case basis.

Individual development pathway: where quality and clinical study requirements are lower, but extrapolation is not allowed.

The difficulty is that some originator biologicals have been approved for multiple clinical indications. For example, trastuzumab, the patent for which expired in 2014 in Europe and will expire in 2019 in the US [3], is indicated for metastatic and initial human epidermal growth factor receptor 2 positive (HER2+) breast tumours and advanced HER2+ gastroesophageal adenocarcinomas. Bevacizumab is used to treat various cancers, including colorectal, lung, breast, glioblastoma, kidney and ovarian.

The question the authors ask is that 'with robust preclinical data, is it reasonable to demand phase III equivalence clinical trials for each one of these situations?' In addition they ask 'how can an indication be extrapolated and equivalence assured without a specific study in that clinical indication?'

In April 2015, ANVISA approved its first follow-on biological medicine, Celltrion's Remsima (infliximab), through the comparative pathway [4]. For the first time ANVISA also extrapolated a monoclonal antibody (mAb) indication and approved the antitumour necrosis factor infliximab biosimilar for clinical indications (Crohn's disease, juvenile rheumatoid arthritis and psoriasis) outside those included in biopharmaceutical phase III studies (rheumatoid arthritis and ankylosing spondylitis).

In oncology, Gifoni et al. believe that this will be a recurrent theme and could cause great divergence. To ensure access as well as continued scientific excellence the authors emphasize some critical points in the biosimilar analysis that could overcome much of the disparity:

Solid non-clinical similarity analysis: High-technology analytic methods can provide great assurance regarding the comparability of a biosimilar to its reference product.

Knowledge and reproducibility of biopharmaceutical mechanism of action: Different targets or receptor isotypes involved in the mechanisms of action of a biosimilar in multiple indications make extrapolation more difficult.

Sensitive populations as correct targets: Relevant differences between biosimilars and their reference products in equivalence or non-inferiority trials could be more difficult to discern in the wrong population.

Use of surrogate end points: Replacing long-term hard end points, such as overall survival (OS) and progression-free survival (PFS), with surrogate end points, such as complete pathologic response.

Post-marketing surveillance and pharmacovigilance: Post-marketing studies are crucial to follow adverse events and issues such as induction of neutralizing antibodies. ANVISA is dealing with this issue via 5‑year renewable approvals for follow-on biologicals. However, Brazilian physicians are still not aware of the critical importance of a proper pharmacovigilance culture.

The authors conclude that 'extrapolation should be guided by high quality preclinical and clinical data'. They add that 'the reliability of biosimilars should not be compromised by our urgent need to provide access to treatments'.

Conflict of interest
The authors of the research paper [1] reported conflict of interest, including having received honoraria, research grants, consulting and advisory fees and other expenses from pharmaceutical companies. For full details of the authors' conflict of interest, see the research paper [1].

Related article
Similar biotherapeutic products approved and marketed in Latin America

References
1. Gifoni MAC, Fernandes GS, Chammas R. Biosimilar drugs: what would be a reasonable extrapolation?J Global Oncol. doi:10.1200/JGO.2016.008342
2. GaBI Online - Generics and Biosimilars Initiative. Regulatory pathways for approval of biological products in Brazil [www.gabionline.net]. Mol, Belgium: Pro Pharma Communications International; [cited 2018 Mar 16]. Available from: www.gabionline.net/Reports/Regulatory-pathways-for-approval-of-biological-products-in-Brazil
3. Derbyshire M. Patent expiry dates for biologicals: 2016 update. Generics and Biosimilars Initiative Journal (GaBI Journal). 2017;6(1):27-30. doi:10.5639/gabij.2017.0601.006
4. GaBI Online - Generics and Biosimilars Initiative. Brazil approves first monoclonal antibody follow-on biological [www.gabionline.net]. Mol, Belgium: Pro Pharma Communications International; [cited 2018 Mar 16]. Available from: www.gabionline.net/Biosimilars/News/Brazil-approves-first-monoclonal-antibody-follow-on-biological

Permission granted to reproduce for personal and non-commercial use only. All other reproduction, copy or reprinting of all or part of any 'Content' found on this website is strictly prohibited without the prior consent of the publisher. Contact the publisher to obtain permission before redistributing.

Copyright – Unless otherwise stated all contents of this website are © 2018 Pro Pharma Communications International. All Rights Reserved.